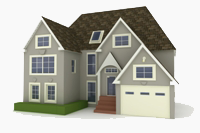 ASoft Limited is a New Zealand based private company. Formed in 1999, ASoft Limited has been providing services and products in the Information Technology and Digital Television markets.
Since 2004 we have been involved with the testing, development and certification of digital television set top boxes for the New Zealand market. We have worked with many leading set top manufacturers including KaonMedia, Homecast and Hylab.
Our set to box products have been sold in New Zealand under the Kaon, Homecast, DTVS, Vantage and HDBuddy brands. We are known for offering long term support for our products and ensuring our customers have many years of satisfaction with our products.
In 2014, we developed a world first satellite set top box using Android as the operating system with MHEG-5 middleware under the DTVS brand. We are continuing our efforts into bringing new Digital TV products to New Zealand.